Home Care
Bella Esthetics is pleased to offer our clients Home Care with DermaRoller / micro-needling,  licensed by Health Canada. Watch the video below to learn more about eDermaStamp by DermaRoller or call us for details: 705-365-6525.
How To Care For Your Skin After Your Treatment
During the first 48 hours, refrain from exercise, saunas, hot tubs, and sun-beds. Avoid strong sunlight and do not use sun screen (after 48 hours, use sun screen every day).
Avoid touching your treated skin unnecessarily. Always wash hands or use gloves before touching treated skin.
During the first 24 hours post treatment, it is recommended to use only Dermaroller® Hyaluronic Acid (ampules/dispenser).
For further hydration and to relieve any irritation post treatment, Dermaroller® Hyaluronic Acid Masks can be used once a day to calm, refresh, and hydrate the skin.
Avoid makeup for 24 hours. If you must use makeup within the first 24 hours, please only use a 100% pure mineral powder makeup.
     Morning Care
Wash your skin with the Dermaroller® Skin Cleanser.
Apply Hyal C Serum; wait for absorption.
Apply Moisturizer ACE (re-apply Moisturizer ACE throughout the day, as needed).
     Evening Care
Wash your skin with the Dermaroller® Skin Cleanser.
Apply Hyal C Serum; wait for absorption.
Apply Lipopeptide with Vitamin A.
Use only Dermaroller® products throughout the treatment regime to promote best results. Products not made by Dermaroller® may cause irritation. Scroll down to learn more about the Dermaroller® home care products we carry. If you have any questions or persistent issues please contact us.
Available at Bella MediHealth…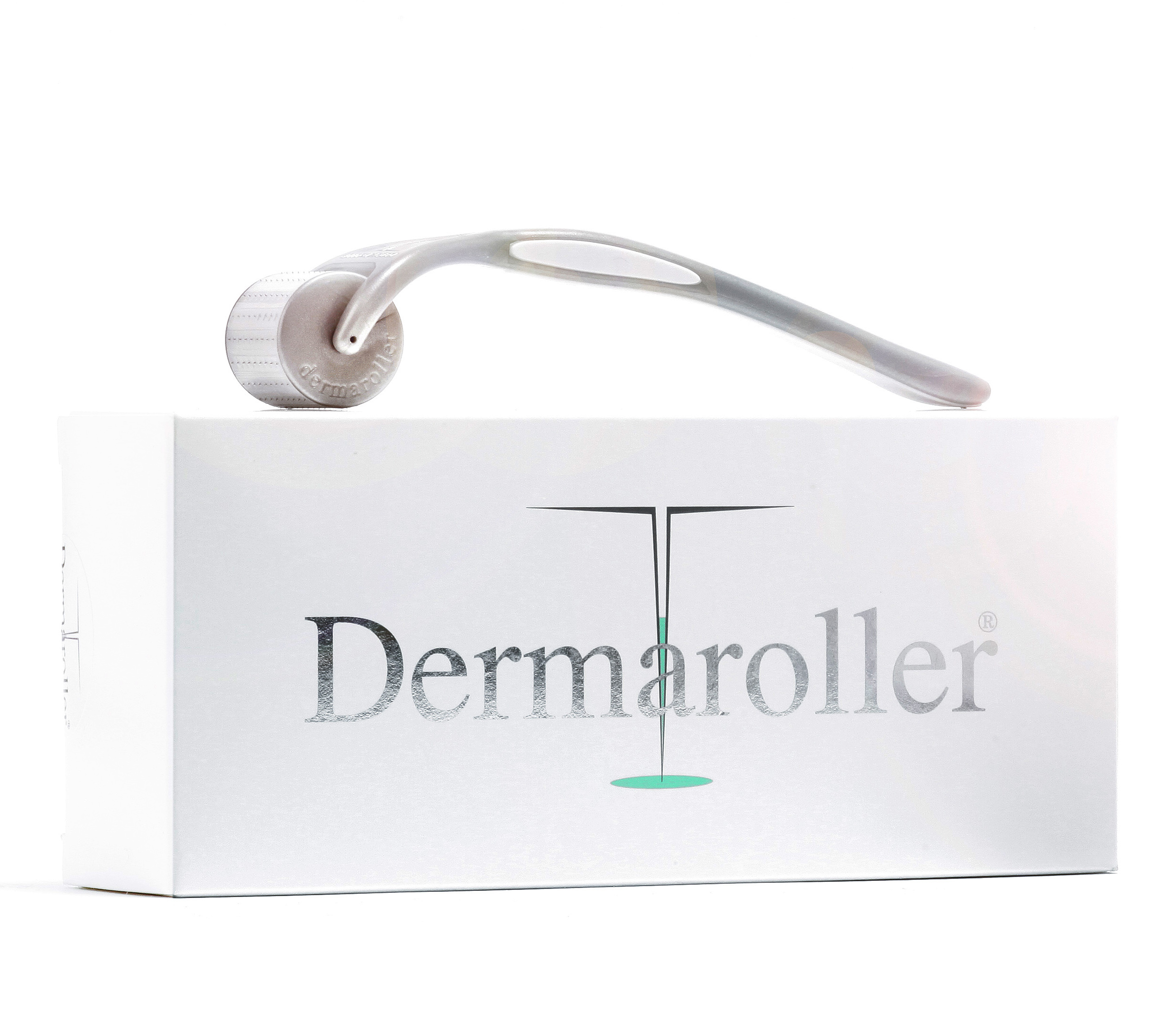 Home Care Roller by Dermaroller®
-The original Dermaroller® – the best micro-needling roller in the world
-Treat wrinkles, scars, and stretch marks
-Stimulates new collagen
-See brighter, fresher, younger-looking skin
-Allows for unparalleled hydration – get the most out of your moisturizers!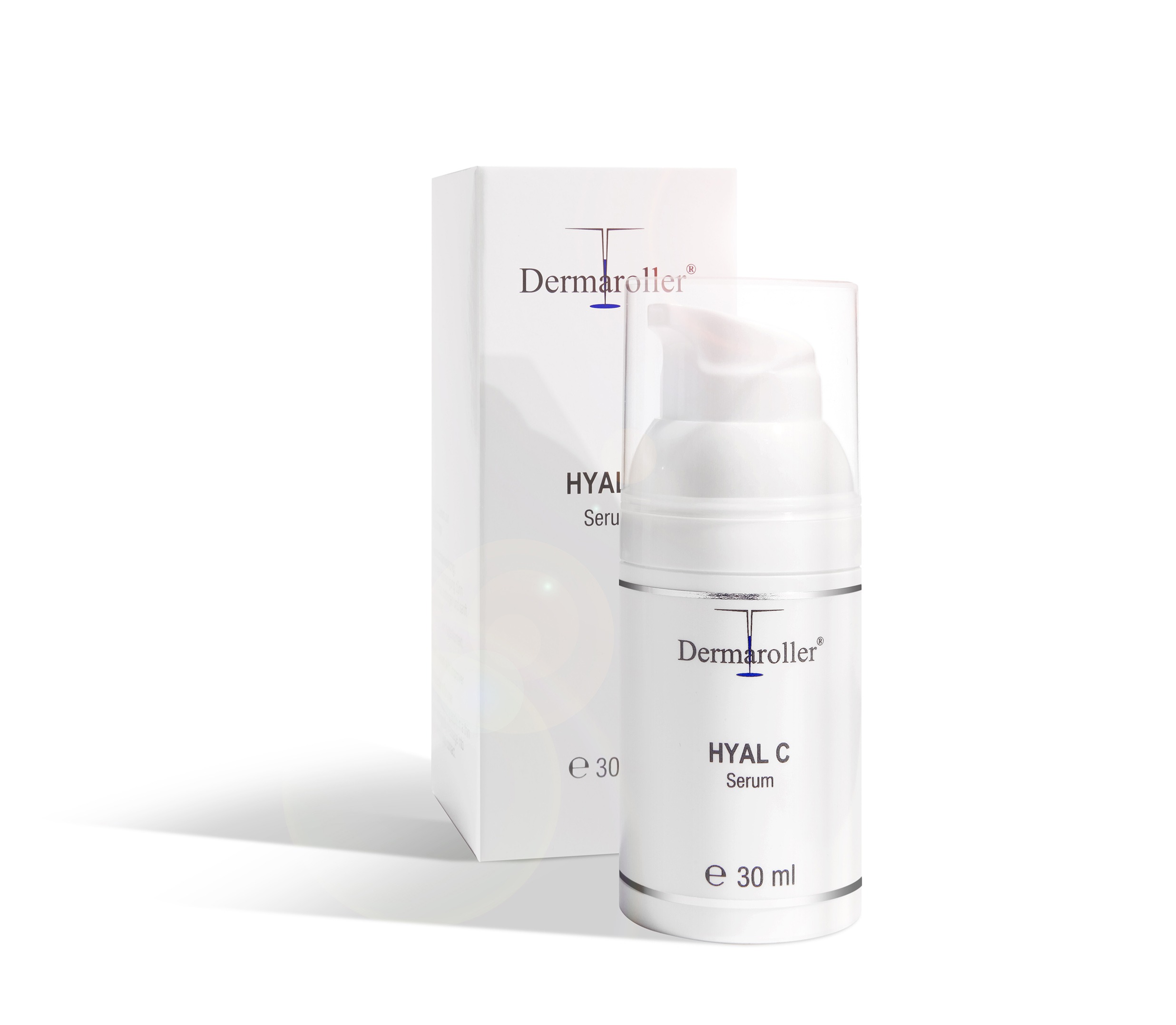 Hyal C Serum
Boost the formation of collagen, improve elasticity, and leave your skin looking firmer and tighter with the Hyal C Serum.
Supports moisture retention in skin
Reduces wrinkles and prevents age spots
Stimulates production of collagen and elastin
Stimulates protection against cell damage caused by free radicals
Encourages a younger, wrinkle-free and healthier complexion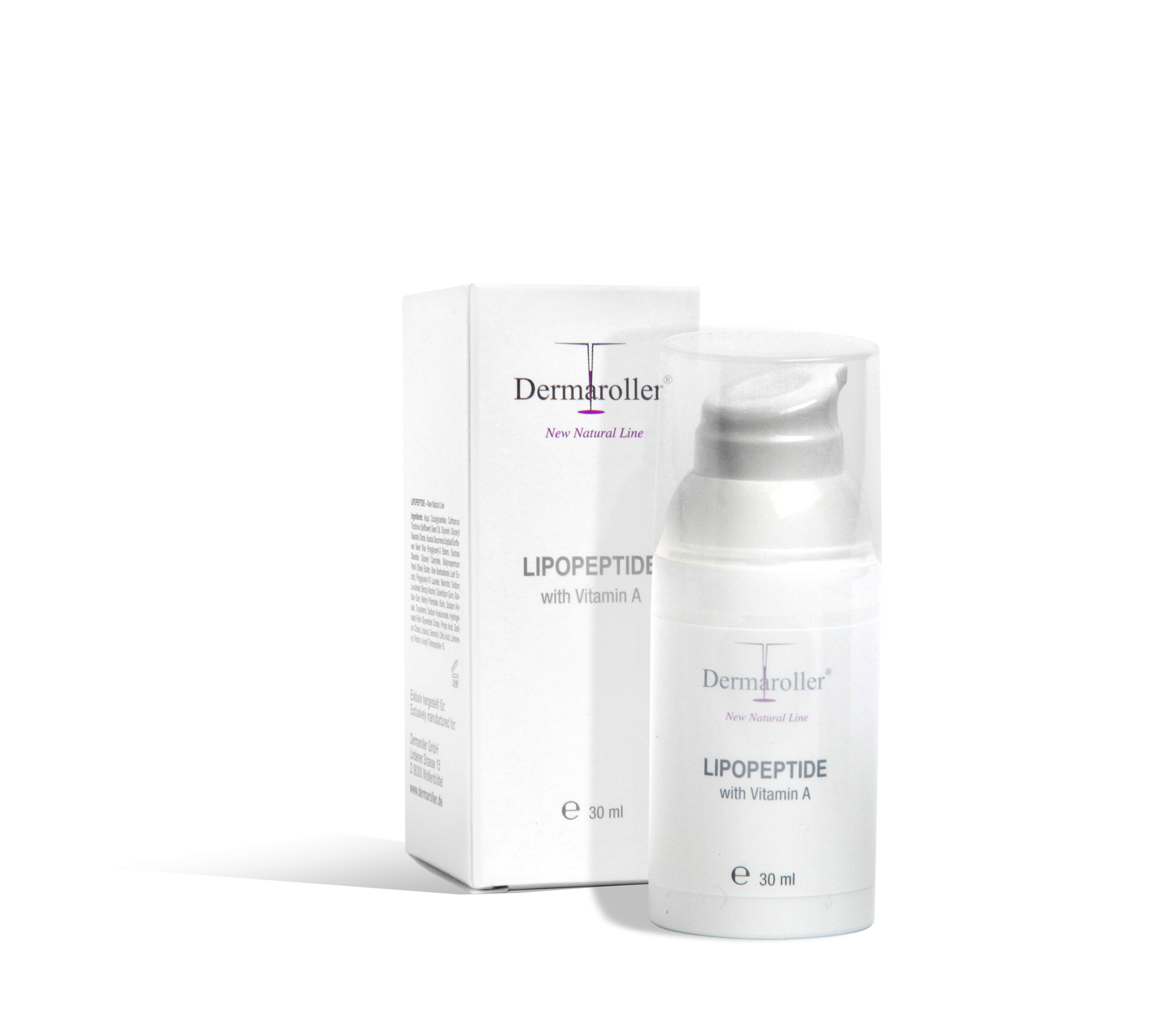 Lipopeptide with Vitamin A
Strengthen the collagen fibres of your skin, improve its elasticity and ensure a healthy-looking complexion with Lipopeptide with Vitamin A.
Assists in the reduction of fine wrinkles
Improves the structure of the skin overnight
Increases the elasticity of the skin
Stimulates cell repair and collagen production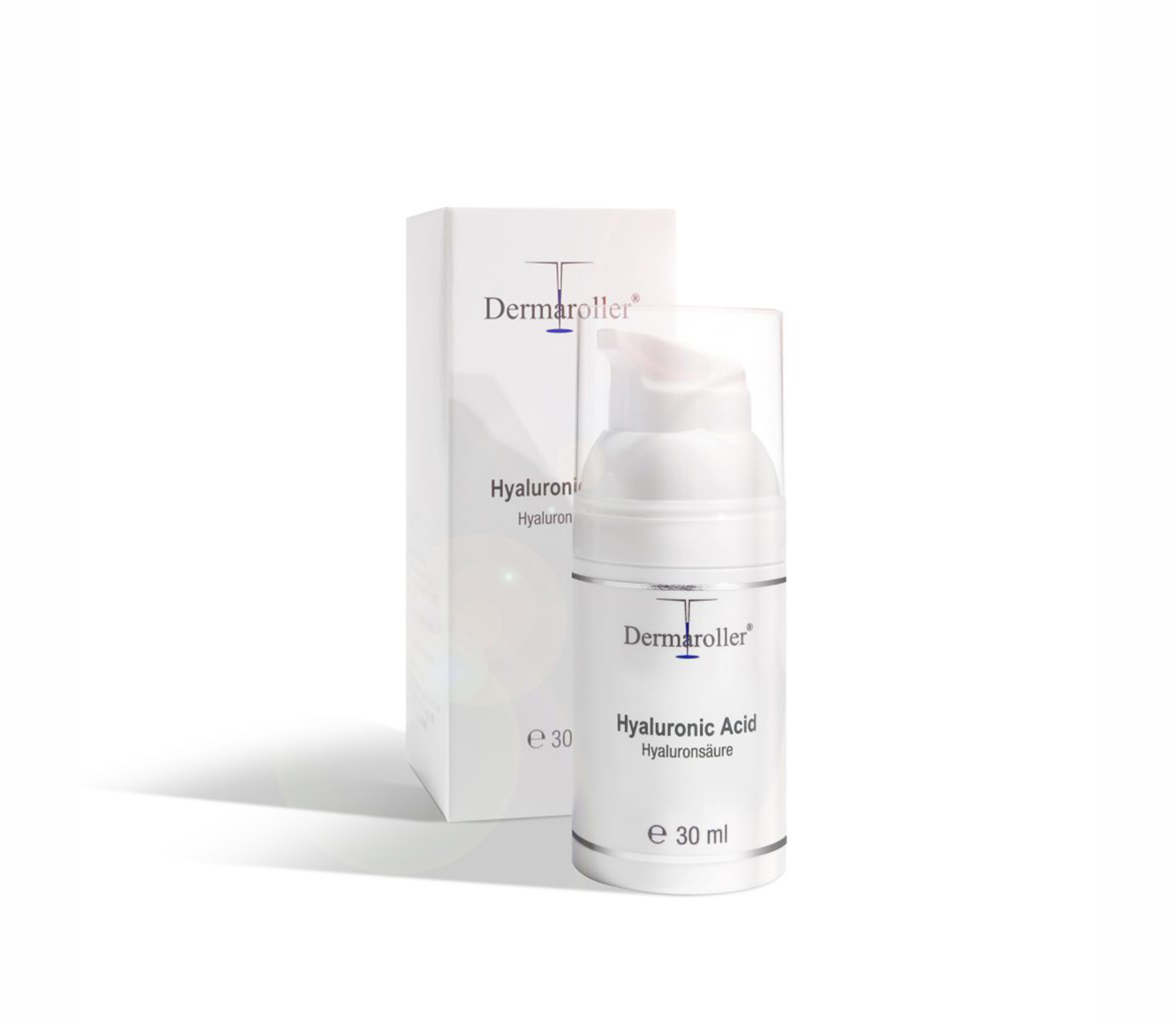 Hyaluronic Acid Dispenser
30 ml. Reduce wrinkles and expect younger looking skin — smoother, brighter, fresher, and with renewed volume and all-day moisture.
Perfectly formulated to deeply hydrate and support the natural moisture of the skin
Binds with water that fills spaces between collagen fibres, keeping them resilient and elastic
Stimulates collagen and elastin production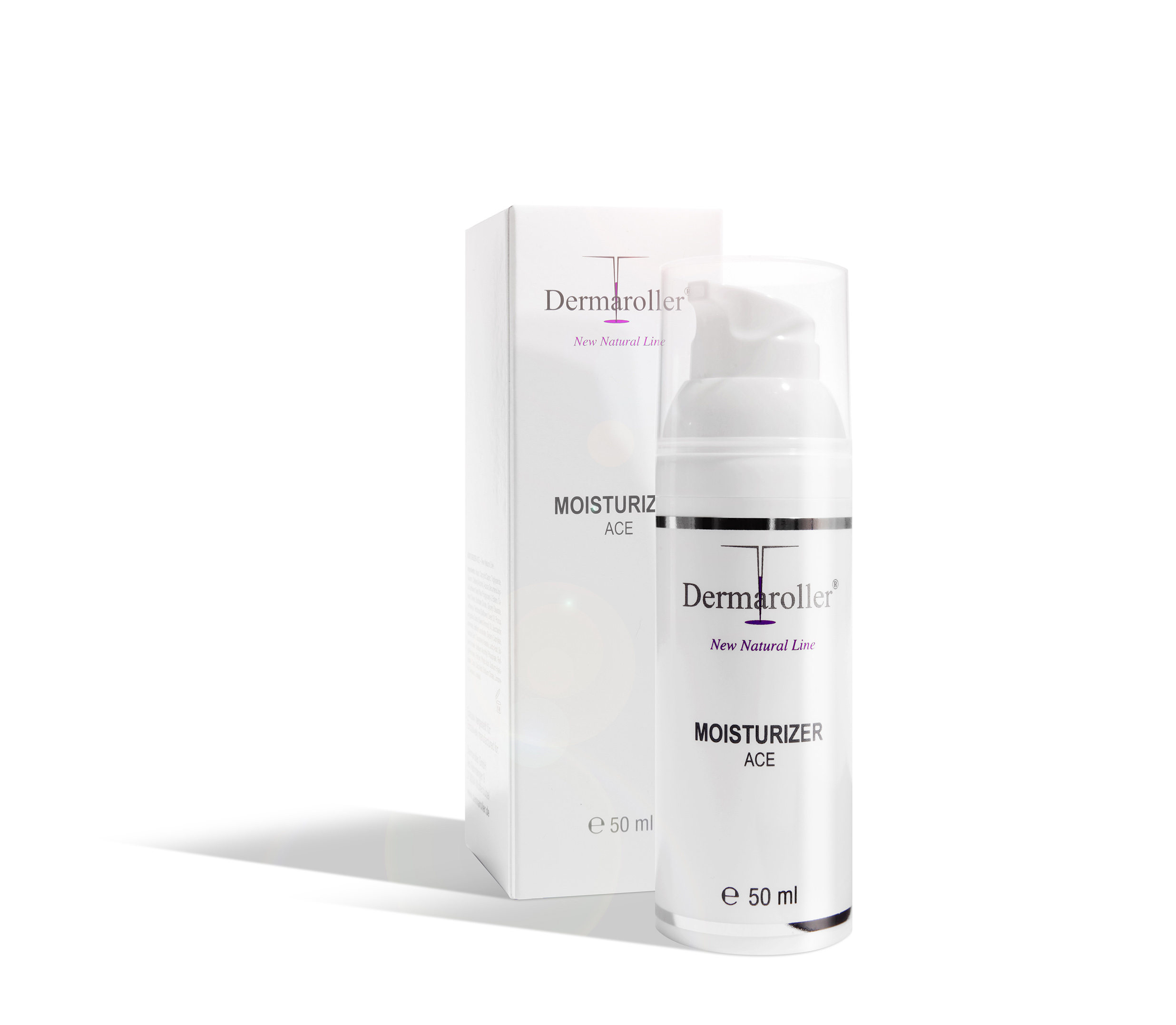 Moisturizer ACE with Vitamins A, C & E
A refreshing moisturizing cream with light citrus fragrance for your daily facial care.
Natural ingredients, such as almond oil, safflower oil and jojoba, as well as hyaluronic acid
Protects the skin's barrier and deeply hydrates the skin
improves skin structure and promotes anti-aging
Contains a high proportion of almond oil (those with nut allergies take note)
Enriched with vitamins A, C and E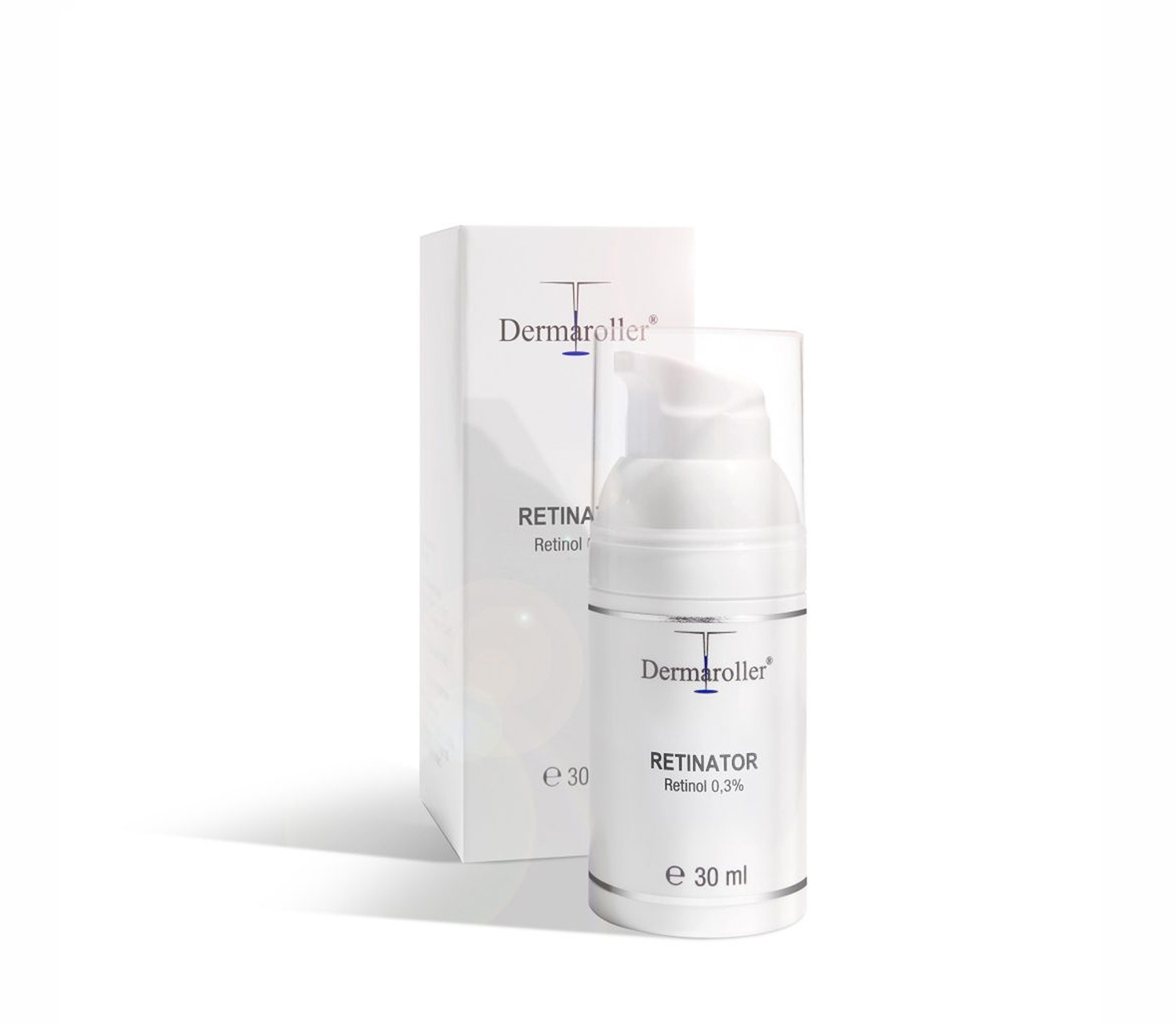 Retinator (Night Cream)
Reduce the depth of wrinkles, promote skin elasticity and stimulate tissue repair with the Dermaroller Retinator.
Solutions for:
Tired skin
Sun-damaged skin
Calluses on the skin
Mature skin
The Dermaroller® Retinator stimulates skin cell division and the regeneration of collagen, thanks to its high retinol concentration. The skin rejuvenates itself and remains youthful.
The Retinator contains the highest permissible concentration of Vitamin A (0.3% Retinol), hyaluronic acid and Vitamin E, as well as an additional active ingredient complex, which increases the anti-inflammatory effect and improves the elasticity of the skin. Your complexion appears more youthful, fresher and firmer.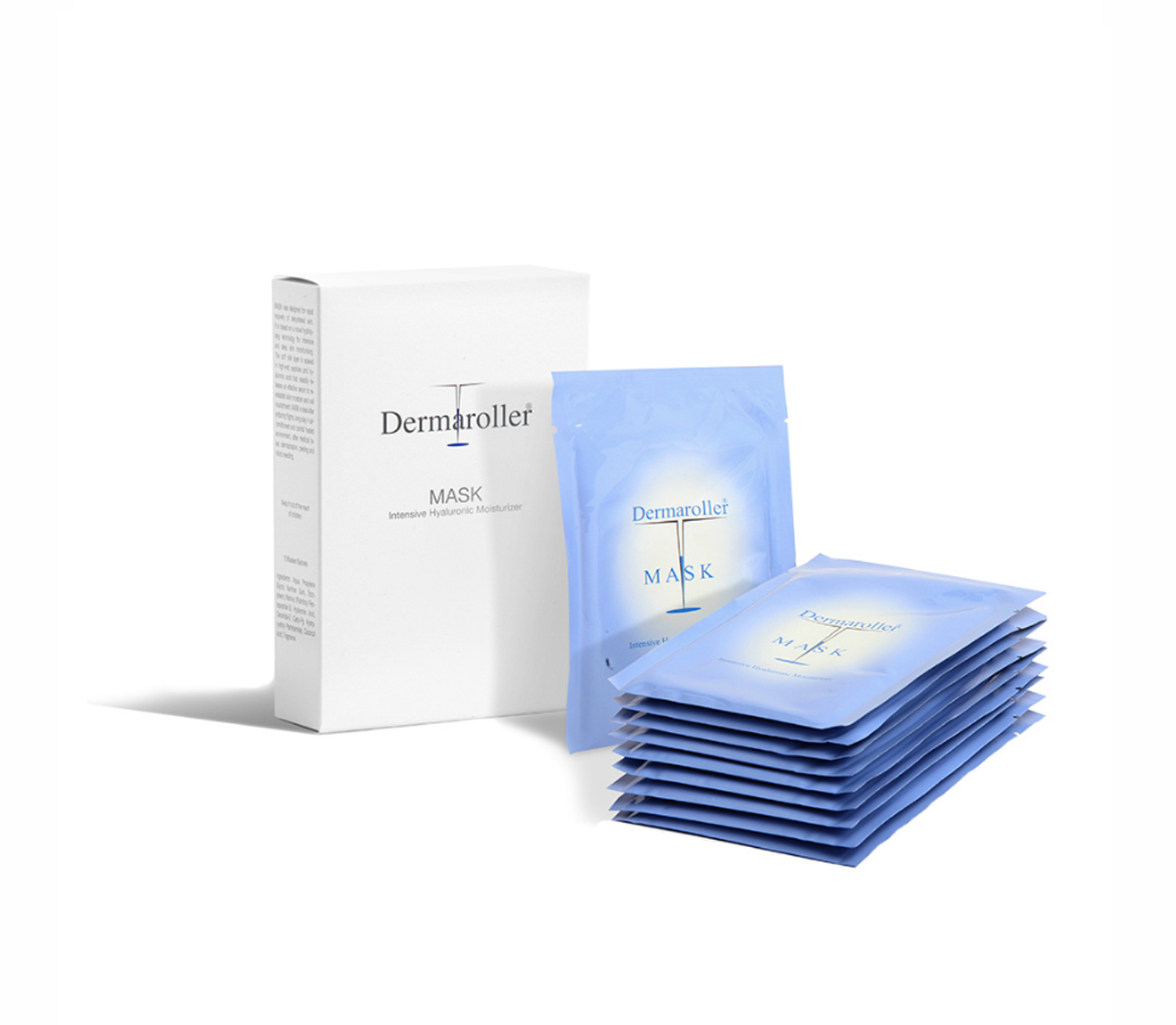 Hyaluronic Acid Mask
Replenish the moisture in your skin and promote collagen production with the Dermaroller Mask.
The Dermaroller Mask consists of a skin-friendly silk mask, which is soaked with hydrating ingredients.
Solutions for:
Dry skin
Post skin treatment care
Sunburns
Smokers' skin
Environmental damage protection
The rich Dermaroller mask supplies the skin with intense moisture and simultaneously promotes collagen production for increased elasticity. Your skin will look fresher and more radiant.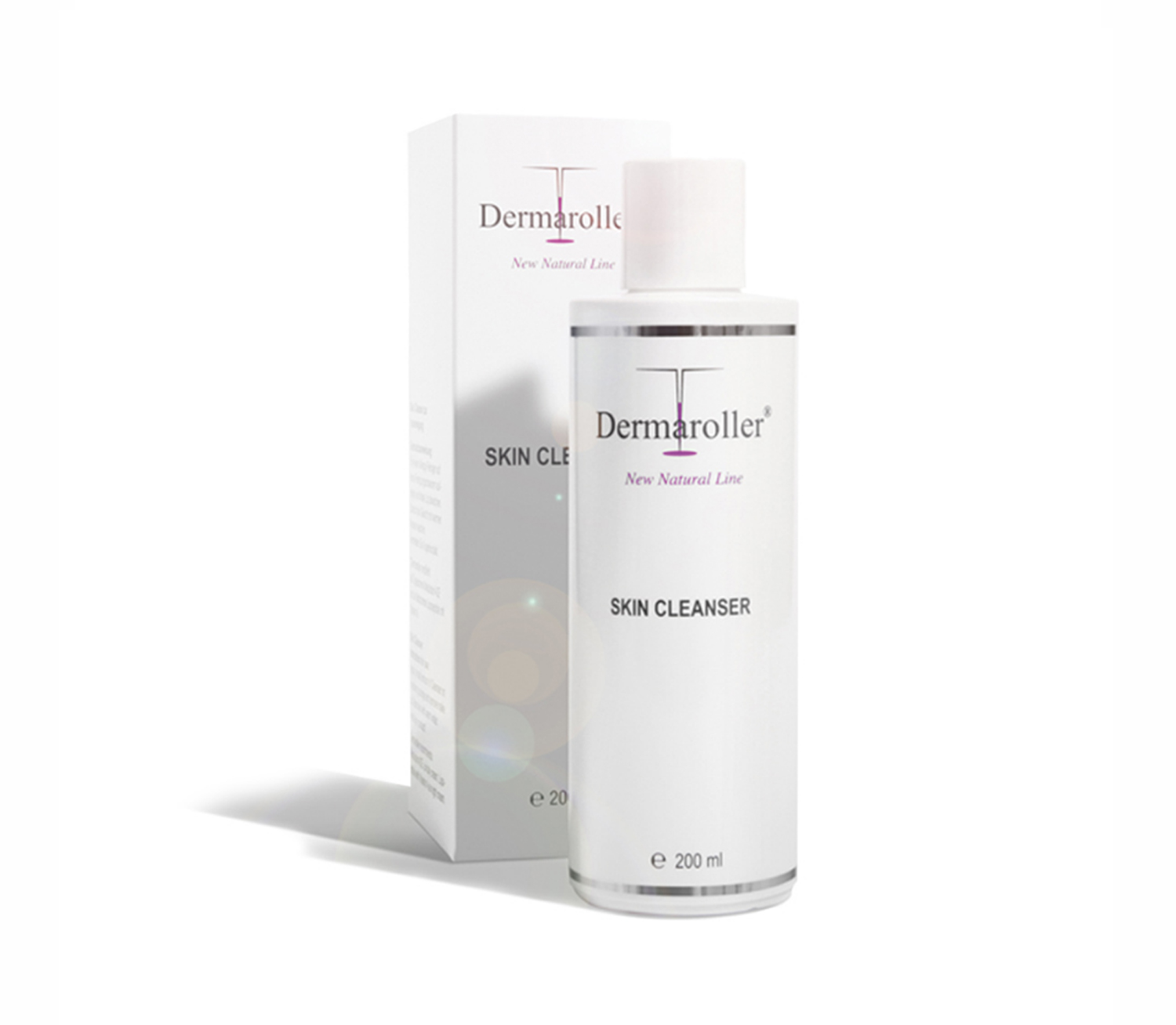 Skin Cleanser
The Skin Cleanser removes dead skin cells, makeup and other impurities. This prevents clogged pores, allows the skin to breathe and fully absorb skin care products.
Solutions for:
Anti-aging care
Rough or chapped skin
Sun-damaged skin
Mature skin
Large pores
Smoker's skin
The Dermaroller Skin Cleanser is a high-quality skin cleanser based on a non-ionic surfactant (Coco Glucoside), which replenishes lipids and protects the skin from drying out. It is suited for sensitive skin. Aloe vera and rice extract have a moisturizing and revitalizing effect.
The skin cleanser gets its fresh and exhilarating fragrance from the orange peel oil, which also acts as an antiseptic.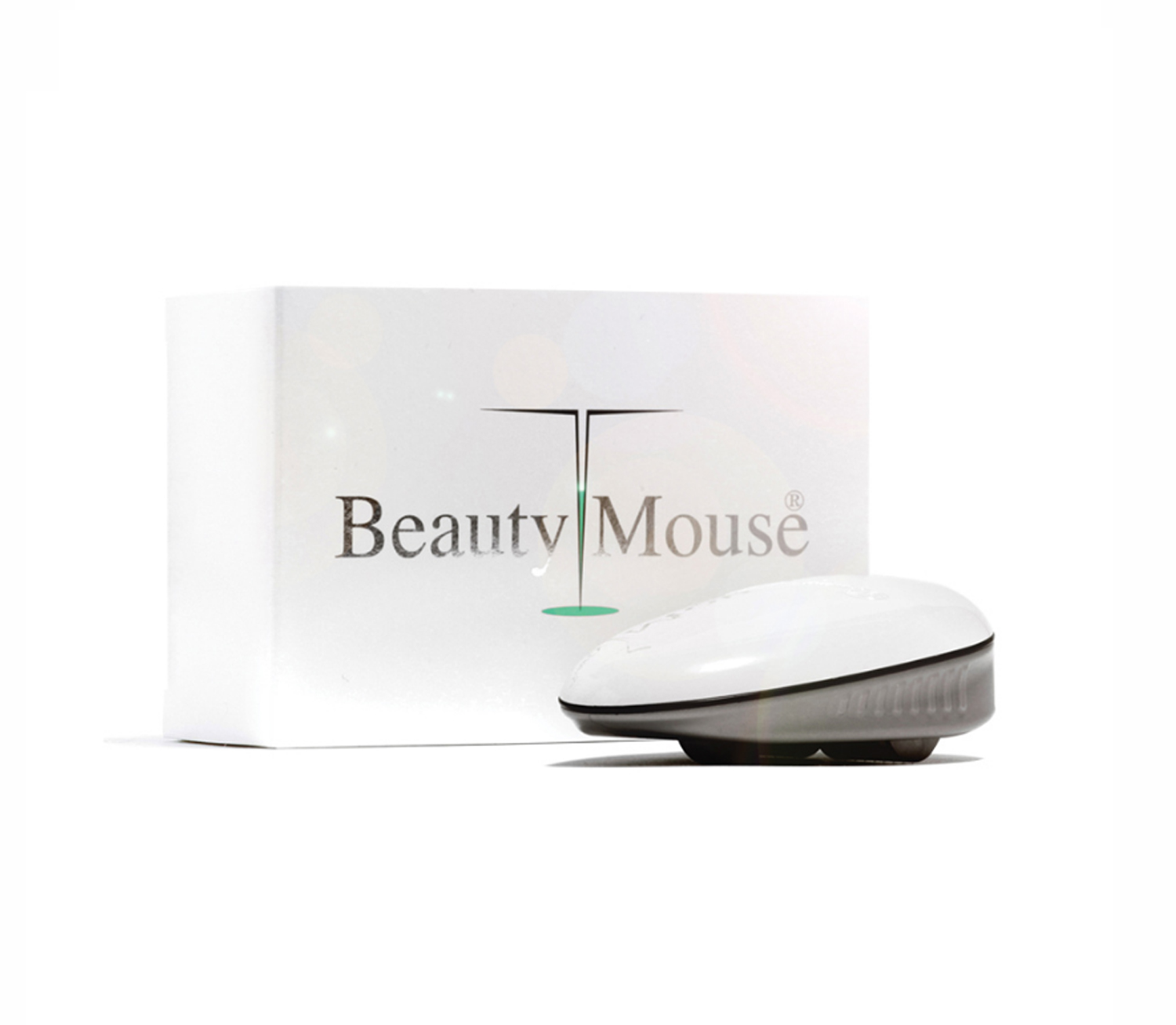 Beauty Mouse + Cleaner
The Beauty Mouse by Dermaroller® reduces the appearance of scars, stretch marks and wrinkles on your body.
Solutions for:
Cellulite
Uneven skin tone
Scars
Stretch marks
Wrinkles
Safely and easily reduce wrinkles, improve hydration, and maximize the absorption of beneficial ingredients in the Dermaroller® Home Care Line. The Beauty Mouse by Dermaroller® is a roller designed to treat stretch marks, scars, and cellulite on your belly, back, thighs and buttocks.
The Beauty Mouse by Dermaroller® has been precisely developed for these problem zones.
With the microneedles, it penetrates into the top skin layer to promote blood flow, microcirculation and stimulate your skin's own regeneration process. With its 396 microneedles on three rollers, the Beauty Mouse by Dermaroller® was made to treat large skin areas on your body. Its microneedles have a length of just 0.2 millimetres and the application is virtually pain-free.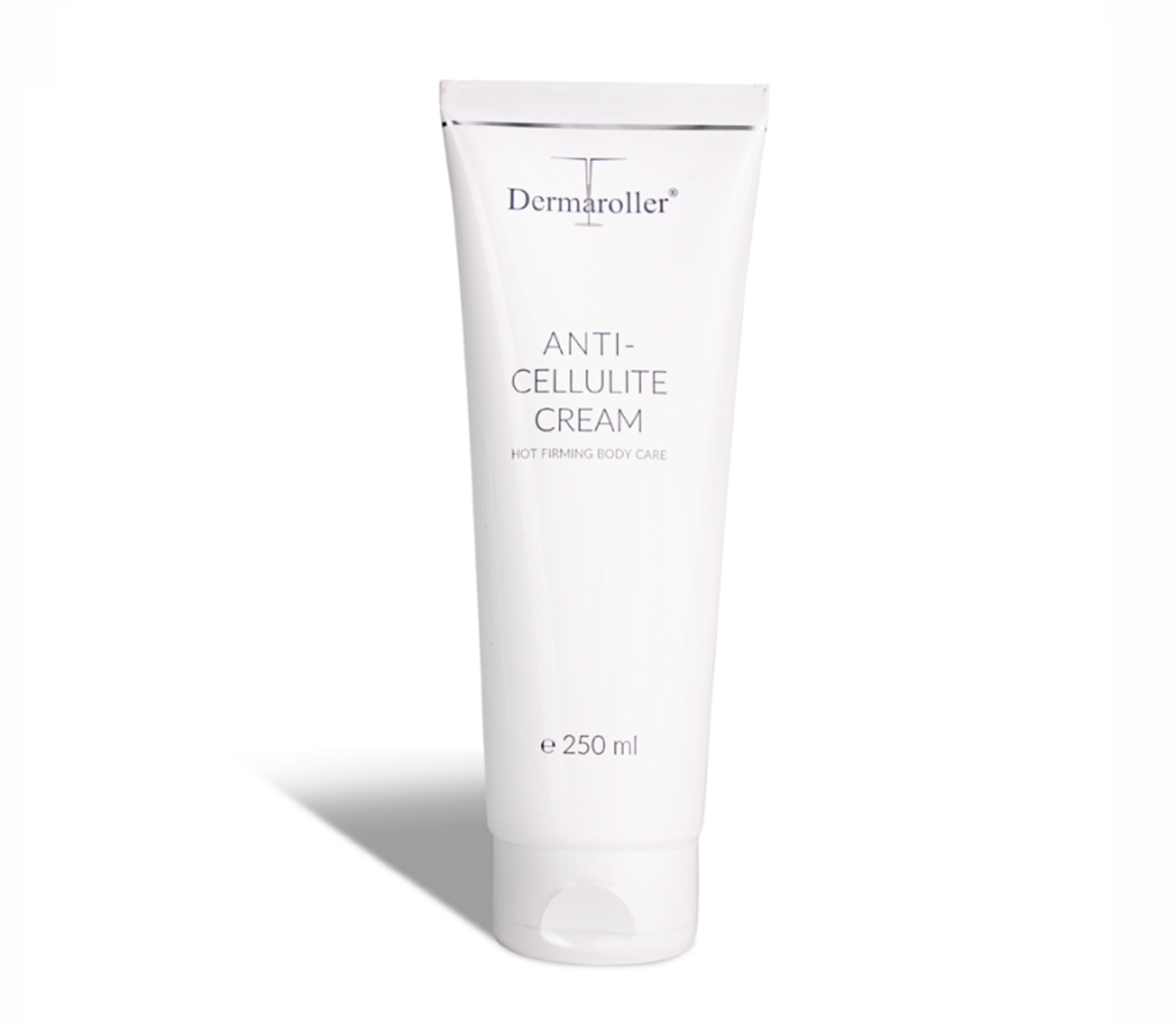 Anti-Cellulite Cream
Visibly reduce cellulite and improve the complexion of your skin with Dermaroller's Anti-Cellulite Cream.
Solutions for:
Cellulite
Dullness and uneven texture
Loss of firmness and elasticity
Dryness
The multi-active and firming Dermaroller Anti-Cellulite Cream is absorbed quickly and can be felt as it continues to work through the thermal effect.
You can achieve ideal results by combining Anti-Cellulite Cream and the Dermaroller Beauty Mouse. After a few weeks of use, you will feel noticeably firmer and tighter skin and see that the overall quality of your body's complexion is significantly improved.